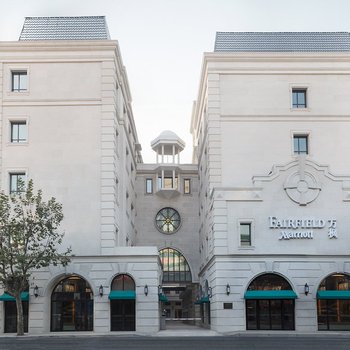 Opened in 2017, the Fairfield by Marriott Shanghai Jing'an is a great accommodation choice in Shanghai.
Boasting a convenient location, the hotel is just 4km from Shanghai Railway Station and 21km from Hongqiao International Airport. In addition, Yanchang Road Metro Station is just a short walk away. Seeing Shanghai's sights from this hotel is easy with Song Jiaoren Tomb, Happy Circus Theater and "ERA Intersection of Time" Performance all close by.
When guests have some time on their hands they can make use of the onsite facilities. Airport pickup can be arranged by the hotel upon request.
Germaphobes can rest easy - the level of cleanliness is highly rated at this hotel. This hotel is the usual choice for a large number of business travelers.